"Sunshine is delicious, rain is refreshing, wind braces up, and snow is exhilarating. There is no such thing as bad weather, only different kinds of good weather."
- John Ruskin.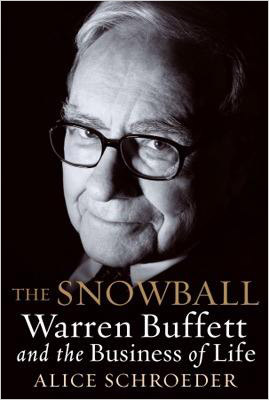 He was born 10 months after the Wall Street Crash. Two weeks before his first birthday, a run began on the local banks. England, in subsequent weeks, went off the "gold standard". He became a dollar millionaire at 32, at a time when a million was a big number and a dollar was genuinely worth something. Throughout his long and monumentally successful career – Forbes magazine ranked him as the richest man in the world earlier in 2008 – Warren Buffett has either made financial history, or floated just on its periphery, a player or active observer in some of Wall Street's most celebrated deals as well as some of its more notorious recent scandals.
But as Alice Schroeder makes clear in her substantial biography of Warren Edward Buffett (The Snowball, Bloomsbury 2008 [Bantam in the US]), the so-called Oracle or Sage of Omaha, notwithstanding the accumulation of historic levels of wealth, his reputation for honesty and plain-dealing is richly deserved. And this 838-page study fleshes out the humanity behind the Buffett story, handily complementing – for Buffett completists – the free primer on investment comprising his accumulated letters to the shareholders of Berkshire Hathaway.
Complete Story
http://seekingalpha.com/article/108401-alice-schroeder-s-the-snowball-wisdom-from-buffett-s-biography?source=feed